This is an easy Ladakh Trip Itinerary by Air & Road for 7 days with daily plan which will cover important places in the region and inspire you to return back again for more!
A friendly warning! This is a long post with lot of details on 7 days Ladakh trip itinerary and extensions to Manali and Srinagar and links. Pls keep some time and we will assure you we will not disappoint you! 😊😊
Ladakh trip is always exciting. Having been there three times by air and road, we would love to go there again to explore any day. Ladakh is not one destination. It is a vast cold desert land with spectacular sights. One can spend months exploring its beautiful landscape.
Ladakh has to be explored by road. Nothing less. By car or motorcycle or by bicycle.Many a times, it is the journey through the rugged snow-capped mountains that brings joy. Ladakh road trip helps you explore Lovely lakes. flowing streams. Wild flowers. Monasteries. Mountains. Desert sands. It is never enough when you embark on Ladakh travel!
We give here a detailed daywise itinerary which will help you to explore Ladakh by car or motorcycle. This is a 7 days Ladakh trip itinerary by air and road. We will try to give information to the best of our knowledge and what we have experienced.
We hope to answer the following questions we always see when we search for Ladakh trip on the web.
How many days are enough for Leh Ladakh trip?

Which route is best for Leh?

Can we go to Ladakh by Car?

How can I go to Leh Ladakh?

What is the common itinerary for Ladakh trip?

Which is the best time to go to Ladakh?

How can I plan my Leh Ladakh trip?

What is the best Ladakh trip plan?

What's the best itinerary for a bike trip in Ladakh?

Is there a good 7 days Ladakh trip itinerary?
Quick update – Srinagar – Leh road is open for traffic. Manali – Leh road is also open for traffic. Check details in "Travel Tips" section. All travellers – Indian or Foreign need to take Inner Line Permit to visit various places in Ladakh with effect from 2017. See details in Travel Tips section.
The Summary of Easy Ladakh Trip Itinerary
Circuit – Leh – Lamayuru – Alchi – Kargil – Leh – Hunder/Diskit (Via Khardunng La & Nubra Valley) – Pangong Tso – Tangtse – Leh
Total Distance – 890 KMs
Total number of Days – 7 days. Departure on 8th Day.
Google map – https://goo.gl/maps/BW3EZyYfF9q
Daywise itinerary
Day 1 – Arrival in Leh
Book your flight to Leh. Make sure you get a window seat! Ladakh from Sky is awesome! (Please click on the pictures in this post to see them in larger size)
Keep your camera and binoculars ready 15 minutes before arrival.
If you are coming in group, make sure many have window seats!
The flights to Ladakh arrive into Leh in the morning. This gives you enough time to get acclimatised.
On arrival, drive straight to your place of stay
On this day, just relax. It is very essential not to exert yourself today. You will feel it how tough it is to even climb first floor! Don't worry. If you are well acclimatised, you will feel good gradually.
In the evening, take a leisurely stroll in Leh bazar.
More pictures of Ladakh from the sky can be seen in this post on this blog
Ladakh from the Sky – Mesmerising Mountainscape!
Day 2 – Leh – Alchi – Lamayuru – Mulbekh – Kargil
Distance – 225 KMs
Route map – https://goo.gl/maps/LXWS9f9Sux42
Itinerary
Today is the first day of your Ladakh Trip Itinerary. You will go for a lovely drive to Kargil. This will not only help you get acclimatised well but also help you appreciate mesmerising landscape of Ladakh.
Leave at 6 AM
The drive to Kargil is a fascinating mix of desert and greenery!
As you leave Leh, you climb towards Nimmu and here is your first glimpse of what will be in store for next few days – lovely combination of mountains and desert landscape, spectacular green valleys and crystal clear rivers!
Stop for few minutes at Indus Valley view point and enjoy the valley flanked by Ladakh ranges
Drive for few kilometres and stop for a gorgeous view of Indus and Zanskar confluence.
As you cross Gurudwara Pathar Saheb, keep looking for the signage "Magnetic Hill". This is a geographic marvel! Check it yourself.
For next few hours drive along Indus river. Notice the fantastic colours of the mountains glimmering in morning light!
Reach Alchi and get marvelled at the murals in the famous monastery. Have breakfast here
As you near Lamayuru, get stunned by spectacular moonscape!
The setting of Lamayuru monastery is stunning! Spend an hour exploring the monastery.
Return to highway and start climbing to Fotu La the highest mountain pass on this stretch at 11,500 feet. This is an interesting stretch of the road looping all the way up with stunning landscape all around! On reaching Fotu La, stop for few minutes to absorb 360 degree views!
Driving down from Fotu La presents you stunning desert landscape with weather worn mud structures looking surreal!
Continue your journey on the highway and stop at Mulbekh Chamba on the highway.
Visit Buddha monastery at Mulbekh Chamba and get mesmerised by the massive rock-cut Maitreya Buddha statue. Have lunch here.
Reach Kargil by evening for night stay.
Day 3 – Kargil – Drass (Kargil War Memorial) – Cave monastery – Patthar Sahib – Leh
Distance – 348 KMs
Route map – https://goo.gl/maps/agVFacBS2qp
Itinerary
Depart Kargil at 6 AM. Drive to Drass to visit Kargil War Memorial.
Check out our detailed post on Kargil War Memorial here
After 45 minutes in War Memorial, have breakfast at Drass which is close by.
Drive back to Leh along Drass and Wakha rivers. The Wakha valley is beautiful with mountains on either side. Mountains look different when you drive to Leh now!
After Hotel Snow heights on the highway, take a detour to most fascinating monastery – Cave Monastery!
After Mulbekh, you are in desert landscape again. Rugged mountains with snow-capped peaks with colourful villages thrown in welcomes you.
Climb up to Fotu La pass and enjoy the view from the pass.
Driving down from the pass is a fascinating one. The curvy roads will lead up to Lamayuru.
Notice the colourful mountains as you drive towards Lamayuru.
The few kilometers after Lamayuru will treat you the fascinating landscape of moonscape!
After Lamayuru, you will be joined by Indus. Continue to get fascinated by the landscape.
Stop over at Gurudwara Patthar Sahib, one of the holy shrines of Sikhs and take blessings of Guru Nanakji.
Reach your place of stay in Leh and relax for the night.
For more details and lovely pictures of this part of Ladakh road trip from Leh to Kargil, please check out these posts on this blog
Here is a quick glimpse of this journey from Leh to Kargil.
Spituk Gompa in the morning
Panoramic view of Indus Valley from the view-point
Confluence of Indus and Zanskar. In winters Chaddar trek starts here.
Lovely view as you enter Nimmoo
Notice the colours of the mountains as you drive along Indus!
This is a lovely stretch of Tarmac!!
A Fauji convoy on the highway with Indus as company!
On top of the moon? Moonscape before Lamayuru!!!
Lamayuru monastery glimmering in afternoon sun!
Isn't this lovely!!! Climb to Fotu La
A colourful village
Cave Monastery
Rock forms at Mulbekh. Surreal!!
Rock cut statue of Maitreya Buddha, Mulbekh
A bird's eye view of Kargil town
Kargil war memorial
Gurudwara Pathar sahib
Day 4 – Leh – Khardung La – Nubra Valley – Diskit/Hunder
Distance – 114 KMs
Route map – https://goo.gl/maps/dBX7mrShX6o
Itinerary
Start from Leh at Dawn.
Enjoy the drive up to Khardung La on the winding road. Savour the sight of Stok Kangri and other peaks of Ladakh ranges simmering in sunrise.
Reach Khardung La after two hours of drive. Stay for few minutes – not more than ten minutes as warned by boards placed there. Click pictures for keepsake. Don't run around and exert too much.
Drink lovely tea and savour some light snacks in Fauji canteen. You can pick up some souvenir as well here.
Climb down and reach North Pullu. First few kilometers after Khardung La is not good and being avalanche prone area is slippery. Drive carefully on this stretch.
You may find ice walls on this stretch for a kilometre. You can stop at safe place and take pictures.
On reaching North Pullu, you can have breakfast in few Dhabhas or Army canteen.
After breakfast, sit back and enjoy the most beautiful drive in the vast Nubra valley along Shyok river. Lovely mountains, beautiful valleys, gentle flowing river, wind eroded mud walls…….it is a fascinating landscape.
If you are hungry, you can have lunch at dhabhas on the highway or in Khalsar. If not eat in Diskit.
After lunch visit Diskit monastery and the beautiful statue of Avalokiteshwara. Enjoy the panoramic view of Shyok valley from here.
Drive to Hunder after visiting the monastery. On the way enjoy the sight of sand dunes on one side and mighty mountains on the other!
Reach the place where people go for camel riding. Book a camel and go for a ride in the dunes. Walk around in the dunes and click some nice pictures even as sun sets in the horizon.
Drive to the place of your stay for night halt. We recommend you to stay in Diskit town which has better options than staying in Hunder.
For more details and lovely pictures of this part of Ladakh road trip, please check out these posts on this blog
Here is a quick glimpse of the beautiful journey!
Shanti Stupa as seen from Khardung La road
The road to Khardung la is a sheer climb!
The spectacular landscape opens up after Khardung village after driving down from Khardung La. Notice for lovely canyon like structures all long till you join the road which goes along Shyok river.
You will also see lovely villages in the valley covered by mighty mountains
The mesmerising landscape as you turn towards Diskit. The Start of sand dunes!
White sand dunes and colourful mountains give you company as you climb up to Diskit Monastery and the grand statue of Avalokiteshwara
Panoramic view of Diskit monastery
Camel ride on the dunes!
Day 5 – Diskit – Tangste – Pangong Tso – Tangtse
Distance – 190 KMs
Route map – https://goo.gl/maps/bdP7EKD69oA2
Itinerary
This is another fantastic drive along Shyok river and Tangtse Valley. Mountains look different when you drive in opposite direction!
Leave at 6.30 AM and have breakfast at Khalsar on the way.
Drive along Shyok river and take the deviation to Shyok village after Khalsar and drive along the river.
Enjoy the landscape of Dubruk valley and reach Tangtse for lunch. Tangste is fairly larger place with huge presence of army. If you are not hungry, drive on and have lunch in Pangong.
Climb up to Pangong Tso. Don't miss the wow moment of seeing the first view of the lake!
Reach the lake. Park your vehicle and spend an hour and half exploring the beauty of this mighty lake which stretches into China!
Drive back to Tangste and stay for the night. We advise you to stay in Tangtse than Pangong because Tangtse is at lower height and you will feel more comfortable and will not be impacted by altitude sickness.
The road from Diskit to Tangste huge Shyok river all along with some spectacular views!
Crossing a bridge…..
Tangtse to Pangong is a spectacular drive of mountains of different colours!! See next two pics!
The Wow moment! The first sight of Pangong Lake!
Colours of Pangong Lake! The lake changes its hues of blues and green through the day. It is best seen at mid day.
Day 6 – Tangtse – Leh
Distance – 113 KMs
Route map – https://goo.gl/maps/5iWj4fGPKT52
Itinerary
The drive to Leh from Tangtse is a dream drive! The mountains are so spectacular that you will be glued to the window! You will cross Chang La, which is the third highest road in the world!
Leave around 6.30 AM. You can have breakfast in Chang La cafe.
Drive through beautiful landscape and arrive in Leh.
In the evening go around Leh bazar.
Night halt in Leh.
For more details and lovely pictures of this part of Ladakh road trip, please check out this post on this blog
Spectacular drive to Pangong Lake from Leh
Here is a glimpse of the dazzling drive!
Spectacular colours of mountains!
A frozen lake
Chang La. The third highest road in the world!
Day 7 – Leh and Surroundings
Today explore Leh and surroundings. Leh is a lovely town and it is a pleasure to explore it.
Places to be seen
Army Museum and War memorial
Thiksey Monastery
Leh Palace
Shey Palace
Sindhu Darshan
Shanti Stupa.
For more details on exploring Leh town as part of your Ladakh trip itinerary, please see this post on this blog
Shanti Stupa
Stok Palace
Thiksey monastery
Maitreya Buddha in Thiksey Monastery
Sindhu Darshan
Army war memorial and museum
In the evening, you can do some shopping. There are few antique shops and you can pick up nice thakhas, Masks or other Ladakhi handicrafts. You may also have a gourmet experience in any of these restaurants in Leh!
10 Exciting eating places in Leh!
Day 8 – Fly back to your home
Normally the flights from Leh take off in the morning. Make sure you have a window seat to enjoy the vistas of mountains one last time!
4 Extensions to Classic Ladakh Road trip
These extensions are possible to your 7 days Ladakh trip itinerary if you have additional time and willing to rough it out on the roads. These are basically for hard-core road trippers.
Extension 1 – Diskit/Hunder – Turtuk – Diskit/Hunder
Distance – 181 KMs
Route map – https://goo.gl/maps/U9eG4yVqqW12
Itinerary
We strongly suggest you to do this which will also get a chance to see last Indian village – Thanng – and also the India – Pakistan border.
This is a fantastic drive along the Shyok river. The landscape is awesome with colourful mountains on one side and wide river on the other side
Leave after breakfast. A three-hour drive will take you toe the small town of Turtuk. You are now in Baltistan which is spread between India and Pakistan!
This is the last Indian town before Pakistan border. Explore the beautiful town and have lunch. Drive upto the last village of Thang and get an opportunity to see the India – Pakistan border with good briefing y Army team there .
After lunch Return to Diskit.
Night stay in Diskit
Check out all details about Turtuk in this detailed post in this blog
Colours of Shyok river
A bridge on Shyok river
A lovely view of Turtuk Village
On the way to the border. One can see the last village Thang – Green patch!
In front of the view point!
Extension 2 – Kargil – Sonamarg – Srinagar
Distance – 202 KMs
Route Map – https://goo.gl/maps/5PH3QukzgM72
Itineraray
Start early at dawn. We always recommend this while driving in mountains. Early to start and early to reach is a good thing to do while driving in mountains.
The journey from Kargil is memorable. Hugging the Drass river, the lovely road takes you through splendid sights of mountains valleys and meadows
The drive to Drass is a pleasure. few kilometres from Drass, stop over at Kargil War Memorial if you haven't seen it earlier. A tribute to valiant soldiers who fought and laid down their lives in Kargil war of 1991.
Stop over at Drass town for a cup of tea and bun omelette. Click some pics in front of the signage which says Drass is the second coldest inhabited place in the world!
As you drive on, you will be welcomed by beautiful meadows and river.
Drive up and carefully on Zojilla pass. Stop at the highest point on the pass. Park your car and enjoy the 180 degree view of the lovely landscape.
Enjoy the lovely landscape of snow-capped mountains on either side with Sind river giving you company till Ganderbal.
Reach Srinagar and drive to your place of stay.
For more details and lovely pictures of this part of Ladakh road trip as an extension to 7 days Ladakh trip Itinereray, please check out this post on this blog
Here is a quick glimpse of this journey.
The board says it all…..
Bun Omelette and Chai – The speciality of Drass
Lovely landscape before Jojila pass
Jojilla pass
A beautiful valley view. This is the place for base camp for Amarnath Yatra.
Driving along Sind river
Driving along lush paddy fields
Extension 3 – Leh to Jispa/Keylong (Day 1 of Leh Manali road trip)
Distance – 335 KMs
Route map – https://goo.gl/maps/mxtUHcvLZq72
Itinerary
You will love this drive. This is the most spectacular drive in Ladakh! You will cross second highest road in the world and three more highest motorable passes in the world!
Depart at 6 AM. Have breakfast at Upshi.
The fun of journey starts after Upshi. The colours of the mountains is memorable between Upshi and Tanglang La. The road hugs Indus River. Keep your eyes open to see spectacular pink mountains on the way! The villages of Gau and Rumtse are pretty with their mustard fields providing lovely contrast.
Get mesmerised as you start climbing through looped road to Tanglang La, the second highest road in the world! Stop here and take in the 360 degree view of Ladakh ranges!
Now you climb down to miles and miles of flat land known as Moreh plains. You can break here for a cup of tea on the highway. You can also see the tents of Bhakarwals or mountain shepherds with their thousands of sheep here.
Get mesmerised by the landscape of mud arches and weathered mud formations as you drive from Moreh to Pang. Climb up to superb flat lands of Sarchu. You can have lunch either at Pang or Sarchu.
Cross spectacular Barlacha La and Gata Loops to reach Jispa for night halt.
Pink mountains before Rumtse village
Ladakh ranges as you start climbing up to Tanglang La
Pristine Tso Car or White Lake
Loops going up to Tanglang La
The vast Moreh Plains
Tsarap River – Sarchu
Barlacha La
Suraj tal
U turn in the hills!
Extension 4 – Jispa/Keylong to Manali ( Day 2 of Leh Manali road trip)
Distance – 138 KMs
Route map – https://goo.gl/maps/o9nirC3sF8q
Itinerary
The second leg of Leh – Manali road trip is a pleasure. It is the green drive of Leh – Manali road trip.
Leave after breakfast around 9 AM
Drive along Bhaga river which joins Chandra river from Chandratal.
Experience the vistas of lofty mountains. You can also see waterfalls on the way!
Drive through Rohtang Pass. It is a pretty place. You will be lucky to see lot of snow on either side. We have experienced both snow bound Rohtang Pass and dry Rohtang Pass during our Ladakh road trips.
For more detailed post and lovely pictures of complete Manali Leh road trip, please check out this post on this blog
Manali Leh Road Trip in 73 Lovely pictures!
Lovely landscape on Jipsa – Manali road
A beautiful waterfalls
Driving along Chandrabhaga river
Panoramic view of mountains from Rohtang Pass
Driving on snow bound Rohtang pass
Marhi village where people stop for breakfast when they leave from Manali
Isn't this lovely! Meadows in Manali
Apart from above extensions, hard-core road trippers can also do extensions to Hanle, Padum, Batalik, Tso Moriri as well in addition to 7 Days Ladakh trip itinerary.
Here is our experience of driving along Indus through Batalik to Kargil. This is possible only if you can get permit from Indian Army as this is a restricted area.
A Photogenic drive along Indus River! – http://traveltwosome.com/ladakh-drive-along-indus-river-a-photo-blog/
Some pictures from this trip
Another spectacular extension to 7 days Ladakh Trip Itinerary is a trip to Siachen base Camp from Diskit. The Army is not allowing this now as they are on high alert. Here is our detailed drive to Siachen Base camp
Siachen Base Camp – A Spectacular drive to salute snow warriors! http://traveltwosome.com/ladakh-diaries-siachen-base-camp/
Few pictures from this trip
Travel Tips
This is the Easy 7 days Ladakh trip itinerary which will give you once in a life time experience.
The Ladakh road trip is not for faint hearted. You really need to rough it out on the treacherous roads. So be prepared mentally and physically!!
Please check out local COVID restrictions and requirements before you travel. A Travel forum like HVK Forum – details later in this page – will be helpful (See link – https://www.facebook.com/groups/hvkumar/ )
Ladakh Inner Line Permits are required for Indian Tourists and Ladakh Protected Area Permits (PAP) are required for foreigners. These permits are required in Ladakh in order to visit the inner line places like Nubra Valley, Khardung La, Pangong Tso, Tso Moriri, Dah, Hanu Villages, Man, Merak, Nyoma, Loma Bend, Turtuk, Tyakshi, Chusul, Hanle, Digger La, Tangyar. Both Protected Area Permits (PAP) and Inner Line Permits (ILP) are available online from the official website www.lahdclehpermit.in of Leh administration. All tourists can go through the website to obtain the inner line permits. You need to pay an Environment fee of Rs 300, Red Cross Fund fee of Rs 100 and inner line permit fee of Rs 20 per day per person to get these permits. You need to provide a valid photo ID proof to apply for these Inner Line Permits in Ladakh. More details can be seen in this lovely link https://devilonwheels.com/how-to-get-ladakh-inner-line-permits-online/
Acclimatization is the key to success of this 7 days Ladakh Trip Itinerary. Else, AMS – Acute Mountain Sickness or Altitude Sickness – is likely to hit you at these heights. Most of the cases will be mild and result in nausea, headaches, sleeplessness. For more details please check this http://www.nlm.nih.gov/medlineplus/ency/article/000133.htm
Driving in hills takes more time and speeds are drastically reduced as road condition may not good. Always have buffer time to allow delays due to landslides and flooding of roads.
Taxi charges are fixed by Taxi drivers union of Ladakh every year. Just follow it.
Motorcycles can be hired in Leh or Manali.
We have not given any details of stay options in different places as there are numerous options available depending upon one's budget.
Follow the golden rule of hill driving. Start early and reach early!
Carry enough memory cards for your pictures. There is so much to click that you will regret if you haven't had these chips.
Eat less and don't overfill yourself while driving in hills. Drink lot of water.
Carry a good medicine kit. Talk to your family doctor and take necessary medicines. If you have a medical condition, please get an advise from your doctor before starting the trip. If you are asthmatic or having any breathing issues, we suggest to carry a portable oxygen cylinder.
Avoid alcohol. Drink lot of water and be hydrated always.
The mountain sun is scorching. Wear a good sun screen lotion and cover yourself with a good hat and sun glasses.
Mountain weather is fickle. It may look sunny but cold. It may suddenly start snowing and temperatures may go down. Carry thick jackets, gloves, woollen cap with you wherever you are travelling.
Do not exert and run around in high altitude. Oxygen content in atmosphere is 30 – 40 percent lesser in these areas and will make you tired and sick. Do not stay for more than 10 minutes in passes above 15000 ft.
Carry a good Binocular.
Pack your long johns and woollens. If you have a sleeping bag, carry it. Mountain weather is fickle.
Ensure that you have the complete vehicle accessories and kit. If self driving, practice trouble shooting techniques and become confident. Carry a good map of the area.
Dal/Rajma – Chawal , Maggi and omelette are staple food you get in dhabhas on the highways in Ladakh. Don't expect anything more! Always carry some eatables like biscuits in the car.
If possible try to plan your drive during full moon day period. You will possibly see the brightest moon ever in these rarefied and unpolluted areas at night.
Do not rely too much on your cell phone. It may not work most of the time. Prepaid connections don't work in Jammu & Kashmir state. Take post paid connections.
Do not sleep on the journey. You will regret having missed on some of the outstanding scenery in the world.
While driving up to Khardung La and also to Pangong Tso, you will get a chance to see Yaks and Marmots!
Lastly, if you get stuck up anywhere and find an army camp close by, go in and take their help. These great guys will never say NO. Poorna can vouch for it having served in Indian Army!!
Be a responsible traveller. Don't leave any plastic or any other thrash. Take it back with you. Enjoy the tranquillity of the lake and surroundings. Don't spoil it with loud music. This is not a place for partying.
For those who want to do Srinagar – Leh and Manali – Leh road trips as extension

You can do the road trip yourself in your own car starting from your home.
You can fly to Srinagar and end your trip in Manali. If starting from Srinagar after landing by air, you have to hire separate taxis for Srinagar to Leh, for driving inside Ladakh region and again from Leh to Manali respectively. You have to keep a watch and check the opening of Jojila pass before making plans.
You can start your trip from Manali and end in Srinagar. If starting from Manali, you have to hire separate taxi for Manali to Leh, for driving inside Ladakh and again for Leh to Srinagar respectively. You have to keep a watch and check the opening of Rohtang Pass before making your plans.
You have to take a permit to cross Rohtang Pass in advance. You can find all details here. The link will open when Rohtang pass is officially declared open. – https://rohtangpermits.nic.in/BeyondRohtang/InformatoryScreen
Please also see these guidelines published by Government for those who are travelling on Manali – Leh road
This is the latest update for those who are travelling from Manali to Leh. As per this new guidelines,

You can't drive from Manali to Leh without a confirmed hotel booking
Online Permit System for Beyond Rohtang is not yet operational
Permits have to obtained manually during office hours (on office working days) at Manali only
We have no idea what will be the new rules when the Online Permit system resumes (if at all)

You can do this circuit either by starting from Srinagar or from Manali. Add two more days for Srinagar – Leh and Manali – Leh stretches respectively.
Remember that you will be driving from a height of 5200 in Srinagar 6725 in Manali to close to 13478 in Fotu La on Srinagar – Leh road and 17500 in Tanglang La on Manali – Leh road. Proper acclimatization is key.
Driving in hills takes more time and speeds are drastically reduced as road condition may not good. Always have buffer time to allow delays due to landslides and flooding of roads. Land slides are particularly common between Manali and Jispa. If you are driving yourself, drive safe. Don't hurry.
Self drive cars are allowed only between Srinagar to Leh and Leh to Manali. Within Ladakh, you have to hire local taxis.
Make sure you take necessary permits for crossing Rohtang Pass if you are starting from Manali.
Don't drink and drive.
Don't compete with local drivers
Taxi charges for Srinagar – Leh and Manali – Leh are quite expensive.
Here is a latest update for bikers who want to rent in Manali
TAKE "CHALO LADAKH" PACKAGE FOR PEACEFUL LADAKH ROAD TRIP
We subscribed to ChalO Ladakh when we travelled to Ladakh in 2014 and in 2016. We just had to sit and relax and enjoy the tour as H V Kumar was in command!
H V Kumar or HVK as he is fondly called is a doyen of Road trippers in India with more than 2500o members in his road trippers group HVK Forum!!
Starting from planning to selection of vehicle and driver, hotels to stay and some exciting places to see which you don't see in the "tourist circuit" is done by him and his team. Having travelled to Ladakh multiples times, HVK was able to tell us the dark spots of the roads which was very helpful. He was constantly in touch with us on WhatsApp/cell and was able to guide us end to end.
Why are we recommending "ChalO Ladakh" for Classic Ladakh Road Trip?
It is very simple. No headaches. Period! Here are some key features of this package
a) HVK and team will Travel With You virtually when You Travel on this Ladakh road trip
b) Whether you Drive yourself, are Driven in a taxi or Fly into Leh, the HVK and team helps you in
Planning your Itinerary & Your Route, including Mentoring sessions

Loading RoutO App in your Android Phone to guide you on the highway

Arrange your Hotel Rooms at good rates

From the day you leave home through Ladakh till you return home, every day

Live Tracking your movements

24×7 Helplin
The whole package for Ladakh Road Trip costs you Rs 1501 per trip per team. HVK – who is a dear friend – is giving a special discounted rate of Rs 1350 for Travel Twosome readers . That's a pittance for the kind of support you will get from the team. We will not give out all secrets of ChalO Ladakh here. You can check it out yourself by clicking this picture below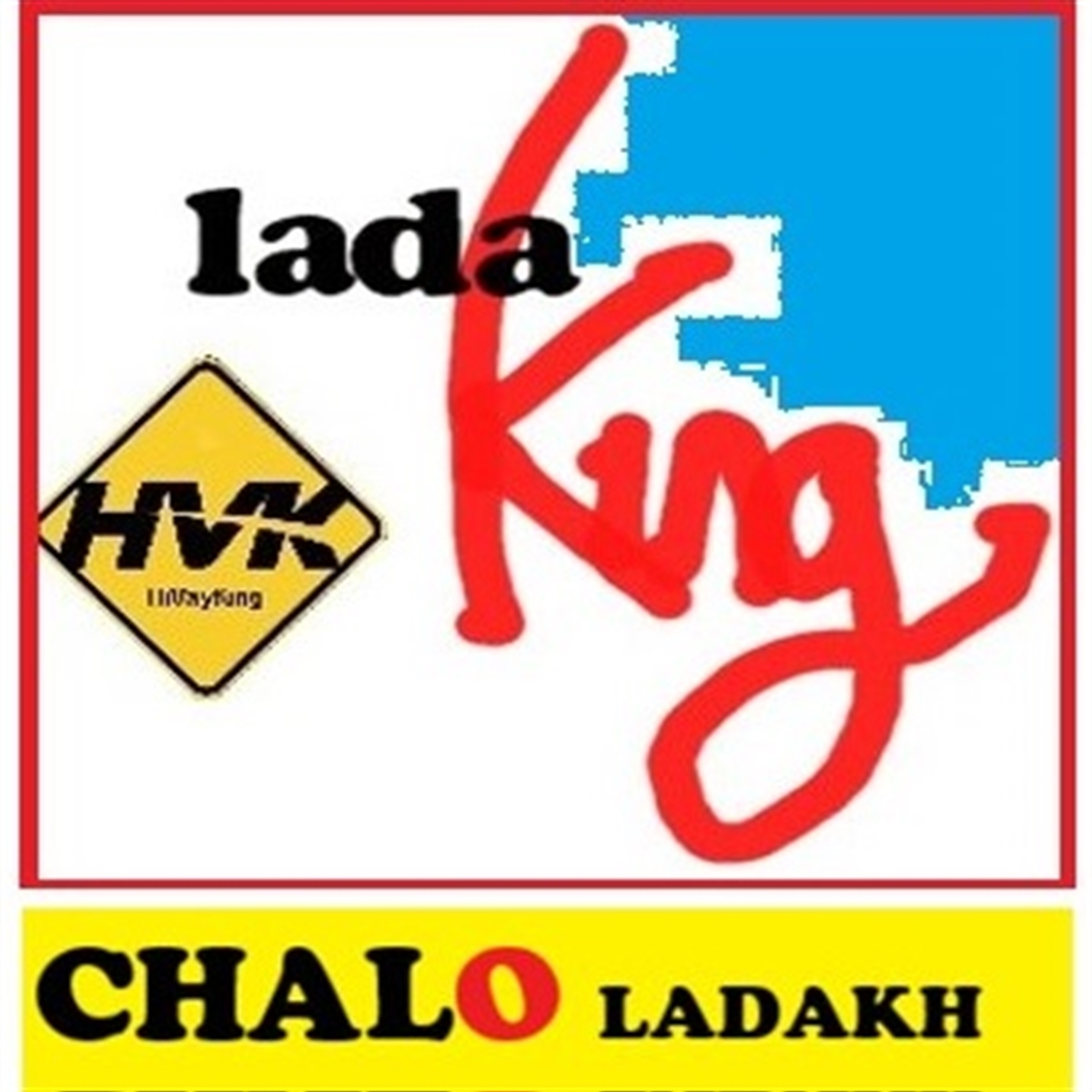 We do not have any hesitation in recommending this for this 7 Days Ladakh Trip Itinerary and extensions not only because we have used it and were very happy but also because you need someone like HVK behind you when you are driving or bring driven in Ladakh.
Go ahead and take ChalO Ladakh and leave all your Ladakh worries to HVK!
Thank You!
We thank you for stopping by Travel Twosome.
We hope this post on easy Ladakh trip itinerary was useful to you and you enjoyed reading it. May we request you to share it among your firmed and inspire them to go on Ladakh Trip?
We would love to hear from you. Please share your Ladakh trip experience in the comments section below.
Comments
comments